Zback homepage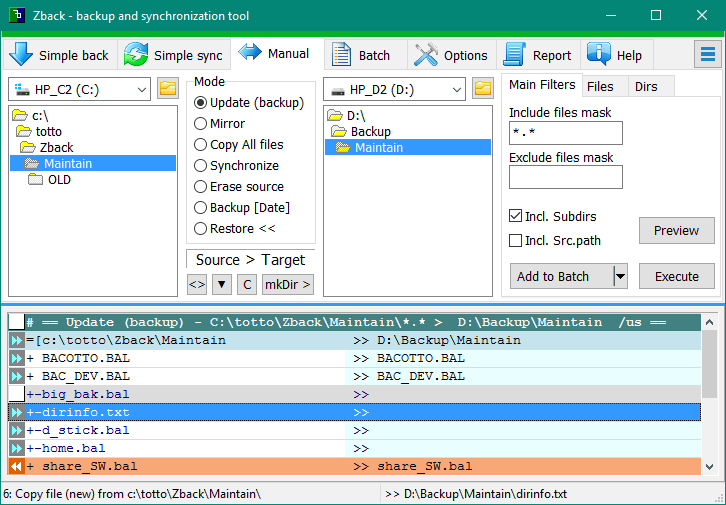 Homepage: Croatian server, USA mirror1, USA mirror2
PROJECT
Zback - backup and synchronize tool for Windows 10 (32 & 64 bit), Win8, Win7, Vista, Win XP, Win 2000, Linux (Wine).
(c) by Davor Zorc, Zagreb, Croatia, Freeware for private use (see documentation in package)
PURPOSE
1) Synchronize files and folders, for example between hard drive and USB drive or synchronize two computers via USB drive or LAN
2) General purpose backup and restore utility with many options
FEATURES
- portable - no installation needed - just unzip to any directory on a fixed or removable drive
- there is also version with installer available from homepage
- works from USB stick, does not write to the registry
- backup/ synchronize to local drives or network computers (LAN)
- can be used as front-end for cloud backup/ synchronize/ mirror (Google Drive, DropBox, etc)
- Unicode support for foreign characters in file names
- support for files larger then 4 GB
- allows more then 260 chars in pathnames
- copy modes: update files, refresh existing files, mirror source to target, synchronize, dated backup and restore
- filter files based on extension, size, date, subdirectories, only new or existing files
- keep multiple versions of backup files
- include/ exclude specific directories
- preview and execute operation
- automatic generation of batch scripts for routine backups
- simple, manual, batch or command line operation
- single batch script may contain many backup and sync jobs
- using scripting you may backup to multiple locations or backup from multiple locations to single backup location
- scheduling for batch operation - you may set job repetition interval and auto-run when overdue
- verify copied files
- drag and drop support from Windows Explorer or third party file explorers
- small size
- personal freeware
---
DOWNLOADS
• No Spyware, Trojans, Viruses, or Advertisements
• No nag screens, no registrations, no payments
• No time limit, no limitations
• No unauthorized Internet connections
• No installation needed - just unzip to a user directory on a fixed or removable drive
(for example "My Documents"\Zbackup or "Desktop"\Zbackup or d:\programs\Zbackup)

What's new:

-Version 2.90.0.a
-Show or hide modes
-Sleep & Shutdown PC on all Modes
-Calc remaining copy time
-Action Menu
--Zback.exe is no longer UPX compressed
-Small fixes and additions in application and guide


Preferred downloads:
Download latest portable version (900 kB) Zback 2.90.0.a
Download User Manual (unzip to Zback directory) Manual
Alternative downloads:
Download latest setup version with installer Zback Setup
Download older portable version Zback 2.89 Zback 2.87 Zback 2.85 Zback 2.80 Zback 2.75 Zback 2.70
Download older portable version which works on Windows 95, 98, ME too, but no Unicode support Zback 2.30.1
Publication places in USA and the world:
Zback can be found on (Search for: zback) :
Sofpedia, Portable Freeware, FreewareFiles, Cnet, Pendriveapps, Snapfiles, Giga.de, etc.
Remark:
There is now hacked version of Zback with Russian translation. I have nothing to do with this. It may be malfunctioning and having malware.
---
Davor Zorc homepage: index.html
There is also command line backup/sync tool with some of the Zback functionality: Bacar
All my freeware applications: file_idx.htm
I tried to make program that is simple to use but still able to perform many useful functions. Enjoy!
Suggestions, comments and bug reports are welcome.

---
SCREENSHOTS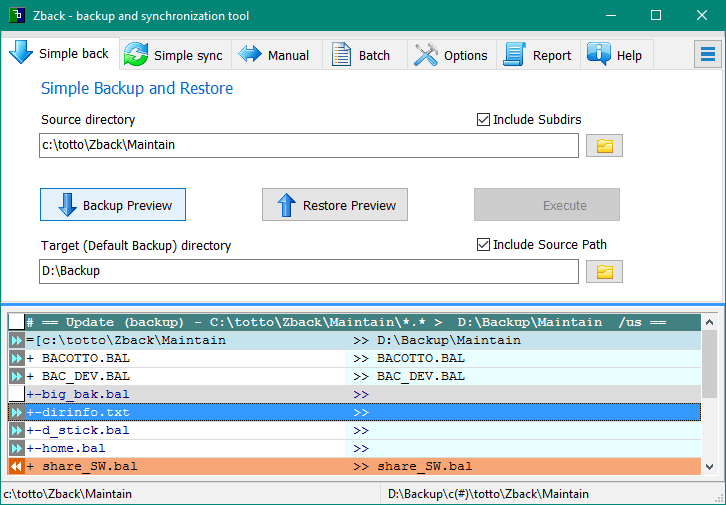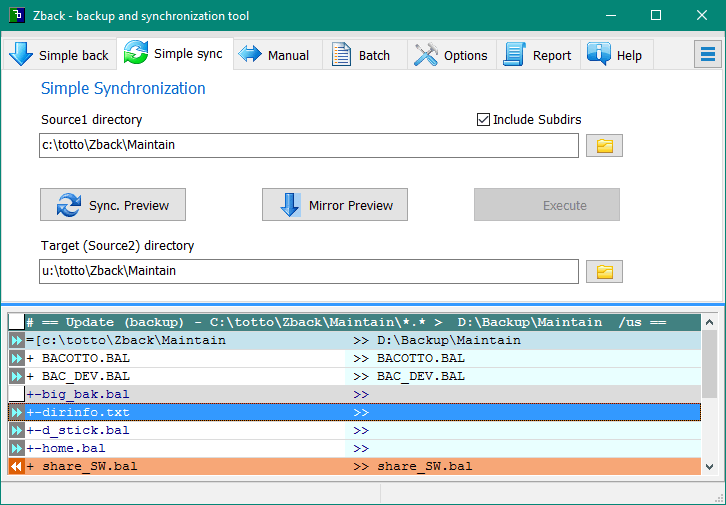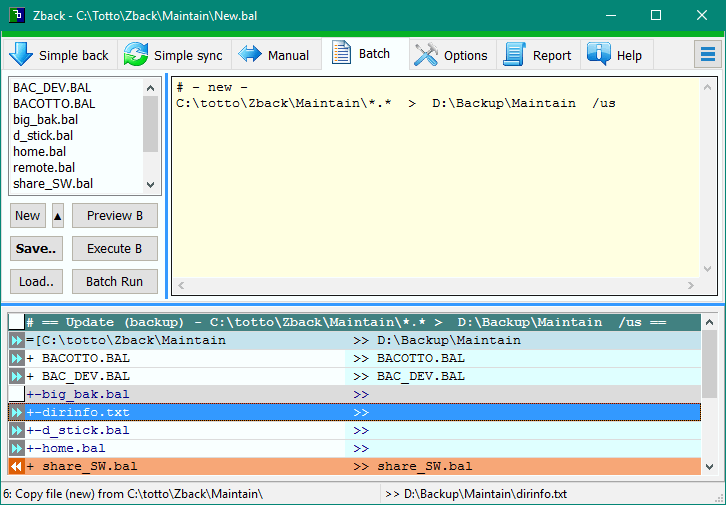 ---
Last update: 01.04.2020